Hello! I'm Amy, licensed REALTOR® for Keller Williams Atlanta Partners.
I live in Johns Creek, Georgia, one of the "Top 5 U.S. Cities To Live In" according to a recent national poll. Prior to this, I lived in Cumming, GA for six years. I'm a wife, and a mother to a teenager.
What does all that mean to you? It means that I have an abundance of knowledge for all things northeast Fulton and Forsyth counties. I've worked in the school systems, I've been involved in recreational leagues, and I'm familiar with just about every neighborhood around. Now I'm using my expertise to help others start a new chapter in their lives to and from these wonderful locations.
I think that choosing a Realtor is a lot like choosing a house. You have to look past all the similarities, and find the qualities that make you feel at HOME. Home isn't a place, it's a feeling. It's a feeling of being welcome and comfortable, supported and protected. Home puts a smile on your face because everything just feels right.
HOME by amy is a concept for what I believe residential real estate should be all about…bringing one family together with the right home. Maybe it's the one you're looking to sell or perhaps the one you hope to buy. I take the same singular approach regardless of which side of the fence I'm representing.
As you have probably noticed, home means the world to me. Before you leave, be sure to check out what others feel home means to them. I'd also love to know… what does home mean to you?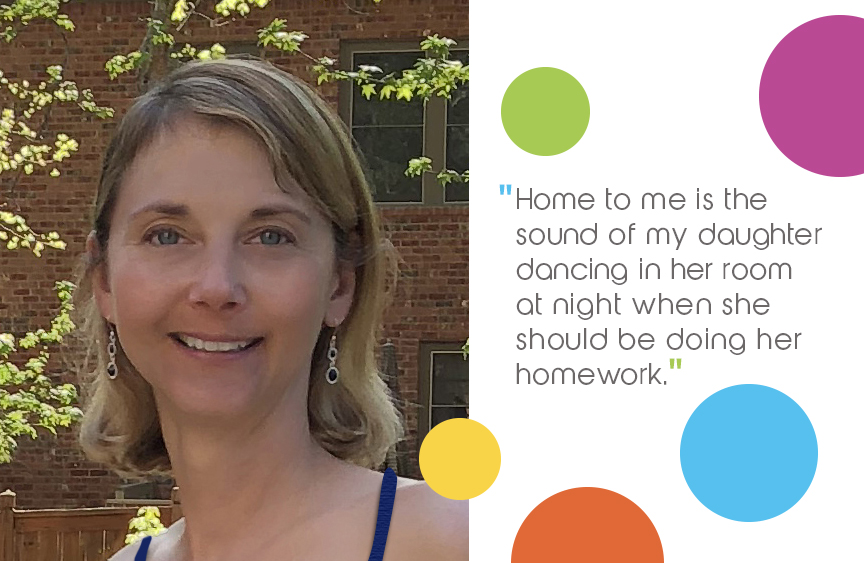 Amy Lombardo
Johns Creek HOMEowner